God's Agape Love
GWEA Monthly Message - February 2022
February is a month that is often dedicated to everything to do with love. But February is not only about valentines and sweethearts; instead it can also be a month for building relationships with family and friends, and loving others. Loving others with God's love is something humanly impossible – that is to love one another fervently with pure hearts (1 Pet. 1:22-2:3). It is only after we have purified our souls by being born again and filled with the Holy Spirit that we can love our families, friends and our fellow Christians this way.
Only after the incorruptible seed of the Word of God comes into our hearts, do we have the capacity to love the unlovable amongst our brethren – seventy times seven and every day (Matt. 18:23). Only by the power of the Holy Spirit can we love each other with pure hearts.
Paul defines God's love as pure (agape) love: "Love is patient and kind; love is not jealous or boastful, it is not arrogant or rude, it does not insist on its own way; it is not irritable or resentful; it does not rejoice at wrong, but rejoices in the right. Love bears all things, believes all things, hopes all things, endures all things. Love never ends…" (1 Cor. 13:4-8). This agape love is "Holy Spirit love". It flows from sincere hearts which have developed a thirst for the milk of the Word, and having tasted this milk, they know that "the Lord is gracious." The Holy Spirit teaches us to love our brethren so that they "will taste and see that the Lord is good" (Ps. 34:8).
The Holy Spirit and love are synonymous. Where the Holy Spirit is there is agape love also. It is His most powerful characteristic. When He fills a person's life with His baptism, the recipient is filled with love – God's unconditional love for the unlovable. We are all unlovable in the depths of our beings before we are redeemed. If God had waited for us to come to Him it would not have happened: "In this is love, not that we loved God, but that He loved us first and sent His Son to be the expiation for our sins." Jesus died for us as the sacrifice for our sins while we were still God's enemies! This depth of love is no ordinary love but God's pure agape love. No one on earth can have it within them until it is received by the Holy Spirit (Rom. 5:5). It is this love that makes us perfectly acceptable to God. It flows out of us to testify about Jesus and drives out all tormenting fear (1 Jn. 4:18).
In the Greek, there are four different words for love: friendship, sexual love, family love and Christian love (agape). Christian love is the only kind of love that is not a conditional love. All other kinds of love are extended arbitrarily to people as long as they are returned and if the conditions are broken, the love disappears. Agape love is the only kind of love that can be commanded (Jn. 15:7) and includes the unlovable. Unlike the other kinds of love which are based on emotion, Christian love flows from a redeemed, Spirit empowered will that encompasses all of a person's heart, soul, strength and mind (Matt. 22:37).
Agape love is a fruit of the Spirit (Gal. 5:22) that is increasingly developed in us as we submit more and more to the Lordship of Jesus Christ. It is this love that enables us to obey the command that "he who loves God should love his brother also." The Holy Spirit makes it possible to love our family, friends and others endlessly when it is not humanly possible. He grows agape love in us so that we can love others the way Jesus loves us. I invite you to come to one of our online Zoom meetings or contact me. You will discover that you can have an exciting Christian life and receive the Holy Spirit with His wonderful and exciting gifts! Happy Valentine's Day!

---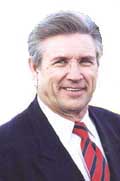 If you, and/or a family member, friend, co-worker, acquaintance, etc. want to receive the Baptism of the Holy Spirit, I invite you to come to one of our weekly "Holy Spirit" Zoom Meetings or contact me. With the Holy Spirit guiding us, we can be successful and succeed in doing everything that Jesus has planned for us. During 2022, help us to show others the way to Heaven! Happy New Year and help us to revive 2022! to receive like the first disciples did on the Day of Pentecost!
Copyright © 2022. The Gordon Williams Evangelistic Association. All rights reserved.