GWEA HOUSE MEETINGS

Our GWEA House Meetings provides an atmosphere for praise, worship, teaching, bible study and the proper use of the Gifts of the Holy Spirit (1 Corinthians 14:26-40). Each house meeting provides an opportunity for prayer for healing, prayer for personal, family, church and all of your needs. The house meetings develop personal ministry and allow participants pray for one another.
The following weekly or House meetings are available for ministry:
Arthur, Ontario

Beaverton, Ontario

Brampton, Ontario

Fenelon Falls, Ontario

Kincardine, Ontario

Toronto, Ontario
If you would like to learn more about the Gifts of the Holy Spirit and/or receive the infilling or Baptism of the Holy Spirit with the evidence of speaking in tongues, we invite you to come to one of our house churches or meetings.
If you are interested in attending one of our house meetings and/or would like to have a house meeting in your community, please complete the
House Churches/Meetings Form
.
Testimonies:
"Thanks again for the ways you've encouraged my parents, especially my Mom. It's so neat to see her growing in the gifts of the Spirit even now after being a Christian since she was a young woman. God bless you and your family. (C. Schaub, Sydenham, Ontario)
"We attended the Home Church on Thursday night and really enjoyed the evening. It was great to be in a group where the gifts of the Holy Spirit are so freely being exercised." (M. King, Grafton, Ontario)
---
PLEASE NOTE: CHANGES TO MINISTRY MEETINGS/HOUSE CHURCHES EFFECTIVE MARCH 2020
If you are unable to come to our in-person House Church Meetings, or would also like to participate in our online or hybrid meetings (in-person and online, we invite you to join and participate in our ONLINE ZOOM MEETINGS.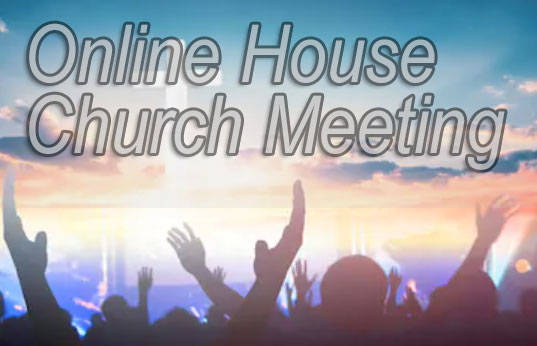 The online meetings are set up in similar fashion to a regular meeting with prayer, worship songs, praise report, sermon and group prayer time with use of the charismatic gifts dispersed through the meeting as the Holy Spirit leads. We have been successfully doing Holy Spirit worship using the ZOOM platform for the past 3 years.
Just click the meetings links below in the GWEA Ministry Calendar and follow the instructions. Each meeting is assigned a specific ZOOM link. Click on it at the appropriate time, and it will automatically open up as an app in your browser (ie. Google Chrome on Windows, Safari on Mac) on your device whether cell phone, tablet or computer. All are welcome! Ministry at all meetings!
We encourage you to sign up for our online E-Newsletter for upcoming GWEA ministry updates and announcements. House churches that have chosen to have meetings online will be updated on the GWEA Ministry Calendar below as they become available.
We encourage you to invite your spouses, family, friends, neighbours, co-workers, etc. to let them know that Jesus is the truth, the life and they way. There is Salvation, hope, protection, healing, comfort, provision and much more when we are in a personal relationship with our loving Saviour, Jesus Christ.
Copyright GWEA © 2023 All rights reserved.