---
CONTACT THE GORDON WILLIAMS EVANGELISTIC ASSOCIATION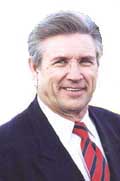 Evangelist Rev. Gordon Williams' Holy Spirit ministry helps to "prepare the Saints" for a exciting relationship with Jesus and for their own ministries. For over fifty years, Rev. Williams has been successfully ministering and teaching on the Holy Spirit. If you have a question about the Holy Spirit, the "Baptism of the Holy Spirit", Tongues, the Gifts of the Holy Spirit, or Bible question, please complete the "Send Rev. Gordon Williams a Message" contact form below.
If you have a prayer request (ie. healing, special need, financial, family, friend, receive the Baptism of the Holy Spirit with evidence of speaking in tongues, etc.), please complete the contact form below. If you would like to receive a reply to your message by phone, please be sure to add your phone number to the contact form below, although it is not mandatory.
If your church or organization is requesting ministry, please complete the Ministry Request Form. If you are interested in receiving more information about our GWEA House Churches/Meetings, please complete the House Churches/Meeting Form.
---
SEND REV. GORDON WILLIAMS A MESSAGE