The Year of Signs, Wonders and Miracles
GWEA Monthly Message, January 2014
Welcome to 2014! A new year for "Signs, Wonders and Miracles!" We are told... "this great salvation.....it was declared at first by the Lord, and it was attested (guaranteed) to us by those who heard him while God also bore witness by signs and wonders and various miracles...and by gifts of the Holy Spirit distributed according to his own will". (Heb. 2:3-4).
---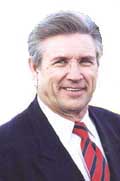 If you, your family and/or friends would like to receive either Salvation, the Baptism of the Holy Spirit, a Gift of the Holy Spirit, Healing, Deliverance, etc., I invite you come to one of our house meetings or contact me.

Copyright © 2014. The Gordon Williams Evangelistic Association. All rights reserved.