REVEREND GORDON WILLIAMS, JUNE 2015
"Father's Day", Sunday, June 21, is designated to honour our fathers. All "fathers" and "mothers" are entrusted by God to prepare their children in order to accomplish God's plan for their lives (Ps. 139:13). Many forget that Jesus had an earthly father named Joseph, who adopted (Lk. 3:23) and guided him spiritually speaking. Joseph also helped prepare Jesus for ministry and to be "Saviour of the World" (Matt. 1: 20 –21; Lk. 2:11).
Apostle Paul explains in his writing, "the head of every man is Christ" (1 Cor. 11:3) meaning that husbands should be act like and represent Jesus in their families. This is not about being the "boss"! Every father is required to "volunteer to minister to his family" (Eph. 5:21– 22). The translation which reads that wives and children should be "be subject" to the husband is incorrect. The Greek should be translated, "volunteer to minister" to each other (Eph. 5:1).
Paul writes, "Husbands love your wives" (four times) with Jesus's "agape" love. This means that in order to be the kind of a father who can be entrusted with a family, he must know Jesus Christ as his Saviour and Lord and be "Baptized with the Holy Spirit". It is then fathers can have "God's 'agape' love poured into their hearts through the Holy Spirit who is given to us" (Rom. 5:5). Only then are we the type of father Jesus wants us to be, and capable of being effective when ministering to our families.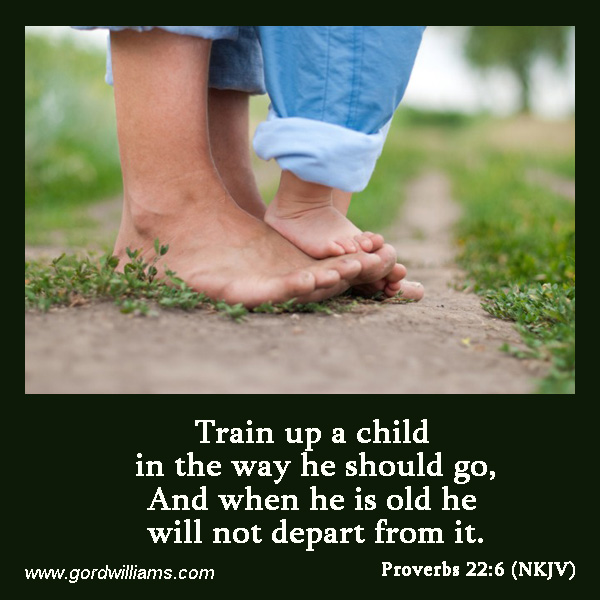 Paul defines the Holy Spirit's given and "agape" love:
"Love is patient and kind; love is not jealous or boastful; it is not arrogant or rude. Love does not insist on its own way; it is not irritable or resentful; it does not rejoice at wrong, but rejoices in the right (keeps no record of wrongs). Love bears all things, believes all things, hopes all things, endures all things. Love never ends".
This bible passage means that Jesus is the head of our families, and fathers are responsible to make every effort to prepare them to accomplish the purpose for which each family member has been born.
It is such incredible Christian men, led by the Holy Spirit and through their ministry to their wife and children, who influence our world, Jesus is Lord, Saviour and our God!
Happy Father's Day!