GWEA Monthly Ministry Report

Jesus Hears our Prayers and Heals the Sick.

REVEREND GORDON WILLIAMS, MAY 2018
---
"After Jesus was raised from the dead (and before ascending in Heaven), He made one final visit with his disciples commanding them to "go into all the world and preach the gospel to the whole of creation." Jesus also told them that "he who believes and is baptized (with the Holy Spirit) will be saved; but he who does not believe will be condemned" (Mk 16:15).
Many people complain saying that "preaching the gospel to the whole creation" is an impossible dream, particularly those who have not received Jesus as their Saviour and/or those who have not been Baptized with the Holy Spirit.
"All the world" begins with doing ministry at home, where we live and where we work. Some people can travel to other countries, while others cannot. The Holy Spirit guides and directs each one of us as to how He wants us to witness and minister to others. Jesus invites all of His believers to receive the Holy Spirit and to do ministry.
Gordon's calling as an evangelist and a pastor leads him to minister to all - at home and abroad. We continue to ask for your prayerful support to help Gordon continue to lead others to Jesus and to help "equip the saints."
As Paul wrote to the Philippians church, Gordon also extends to you, "I thank my God in remembrance of you…..thankful for your partnership in the Gospel from the first day" (Philip 1:3–5).
Gordon continues to receive invitations and because of your financial support, he does not charge fees to the churches/ministries that invite him, regardless of their size or location. Similar to Apostle Paul, He asks for a love offering or gift.
Your financial support allows Gordon to accept invitations anywhere in Canada, the United States, or other countries as he is directed by the Holy Spirit.
Please pray and continue to be a

"cheerful giver" (2 Cor. 9:7)

asking Jesus how you can contribute. Throughout 2018, help us to increase the harvest of people of all ages into the Kingdom of God (Jn. 4:5)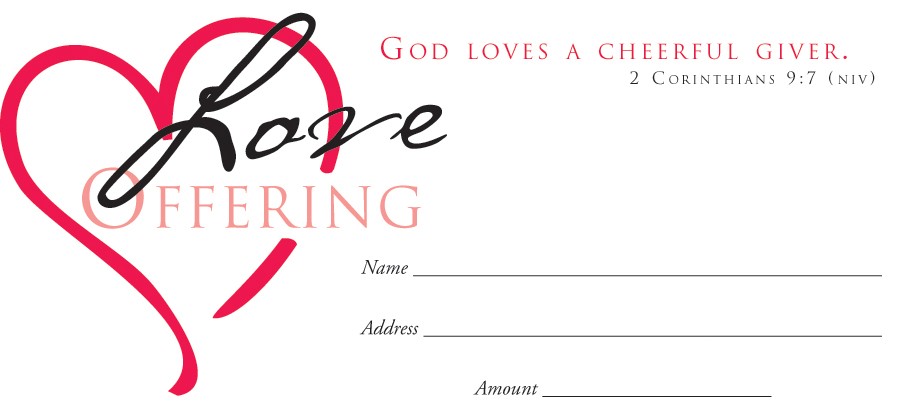 You can make your financial contribution to Gordon's ministry by donating online using our "Secure Pay Pal" online cart.
(All offerings and gifts are income tax deductible and receipts will be issued the end of the tax season.)
"UNEXPECTED SPIRITUAL WARFARE IN NORTHERN IRELAND" (MK. 16:17)
Praise report from Holly, a young teenage girl who is fifteen years old, living in Northern Ireland:
"My mommy asked to videotape me as I sang the song, 'What a beautiful Name' by Hillsong. So I sat down at the table, and I set my audio speaker on the shelf. As I sang, I felt a strong, evil presence behind me, but I ignored it , continuing to sing and worshipp Jesus regardless. I didn't give in to the evil spirit and the negative energy I felt.
Normally I would turn around and be really scared. But this time, I just carried on and just as soon as I got to singing, 'Jesus you brought heaven down', the evil spirit got really angry. It threw the speaker at me, just missing my head! But just before the speaker came towards me, God told me to open my eyes. I did and I got out of the way just in time before the speaker came at me!
I realized what was happening and I ran for cover towards my mom! She grabbed my hand and spoke out in a loud voice, 'In the name of Jesus Christ, I command you evil spirit to go to the abyss (LK. 8:31)'. She had cast the evil spirit away.
Then she began speaking in tongues and God told me to speak in tongues also. I didn't receive my whole language yet, so I only spoke out in a few words. As I spoke out, my tongues language just started pouring out of me! Wow! Thank you, Jesus!"
When we are Baptized in the Holy Spirit, we have the authority to cast out evil spirit and demons. (Mk. 16:16-18; Matt. 3:11)
"JESUS HEARS OUR PRAYERS AND HEALS THE SICK" (JAS 5:14-15)
While having lunch at Tim Horton's, four people came over to our table and a man said, "You probably don't remember me but I remember you because of your laugh. You're Gordon Williams aren't you?" he asked. "Who is that, I don't remember?" I replied. He laughed and then reminded me about when we met at a F.G.B.M.F.I. Chapter meeting in Oakville about 21 years ago. This man, a pastor in Oakville, Ontario, came along with his wife, (who had been in a terrible accident and wore an upper body cast) to our meeting. Previously her doctor had told her that she might have to wear the body cast for up to 2 years. But that night, after having prayed with her, Jesus had healed her completely! Amen!
At the Warden Full Gospel Assembly, Scarborough, Toronto, we saw a tremendous response from our invitation for prayer. A couple said, "Today is our wedding anniversary, and we would like to be Baptized with the Holy Spirit." Without hesitation, both husband and wife received the Baptism of the Holy Spirit while falling to the floor, they spoke in their new tongues language (Matt. 7:7). They are now part of Jesus' bride!
A young man in his twenty's said, "I want to know God's plan for my life." I asked him if he had invited Jesus to be his Saviour. He said that he had. I then asked him, "Have you received the Baptism of the Holy Spirit yet?" He said he had not. I explained that it was necessary for him to be Baptized with the Holy Spirit to allow God to show him His life's plan. He agreed and we prayed together. He was soon Baptized with the Holy Spirit and spoke in tongues as the Spirit enabled him. (Acts 2:4)
There were a group of five children (ranging in age from about ten to thirteen years old), who all came together for prayer. Each one prayed along with me for forgiveness of sin and to receive the Baptism of the Holy Spirit. One by one, each child received the Holy Spirit with the evidence of speaking in tongues. (Mk. 10:13–16).
Jesus said, "Let the little children come to me, and do not hinder them, for the kingdom of heaven belongs to such as these." (Matt. 19:14)
A man in his sixties said, "I have been a Christian for many years, but I have never received the Baptism of the Holy Spirit." "We can address that right now," I responded. As we prayed together, he spiraled around a few times, then fell to the floor while speaking out in his new tongues language (Acts 2:4).
"But the word of the Lord was unto them precept upon precept, precept upon precept; line upon line, line upon line; here a little, and there a little; that they might go, and fall backward, and be broken, and snared, and taken." (Isa. 28:13)
At a meeting in Wasaga Beach Ontario, a couple came for prayer - a very tall, bearded man and his wife, a very short lady - both in their late fifties. When I asked what they wanted to have prayer for, she said everything! "Does that mean you want to invite Jesus to be your Saviour and Lord while receiving the Gift of tongues?" She replied, "Yes, I need everything!" We prayed together and within minutes she fell to the floor speaking in her new tongues. Then I turned to her husband and asked, "What would you like to have prayer for?" He answered, "I need the other half." I asked, "The Baptism of the Holy Spirit?" He answered, "Yes." We prayed and he as well received the Holy Spirit and fell to the floor while speaking in his new tongues language.
"For everyone who asks receives; he who seeks finds; and to him who knocks, the door will be opened. What father among you, if his son asks for a fish, will give him a snake instead? Or if he asks for an egg, will give him a scorpion?" (Lk. 11:10-12)
At our Carrick Camp Meeting, a young woman asked, "Can you pray for me for the gift of interpretation of tongues? (1 Cor. 12:10). I would like to be able to interpret tongues so other people can be encouraged." We prayed together asking Jesus to take the "spiritual wax" out of her ears so she could have the gift of interpretation of tongues. A short while later, she told me that Jesus had answered her prayer!
"Now this is the confidence that we have in Him, that if we ask anything according to His will, He hears us. And if we know that He hears us, whatever we ask, we know that we have the petitions that we have asked of Him." (1 Jn. 5:14-15)
"ASK AND IT SHALL BE GIVEN YOU" (MATT. 7:7)
When I was in Spring Grove, Alberta, a 2 year old girl was brought to our meeting for healing prayer. Her mother said she had a serious asthma problem that restricted her from going out into the bad weather, and also that she was having difficulty sleeping through the night. I prayed as I laid my hands on her, asking Jesus to heal her (Mk. 16:18). Praise the Lord, she was healed! Then her mother prayed with me to receive the Baptism of the Holy Spirit. She received her new tongues language with ease (Acts 2:4). Thank you Jesus for your goodness and grace!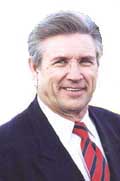 If you, your family and/or friends would like to receive either Salvation, the Baptism of the Holy Spirit, a Gift of the Holy Spirit, healing, deliverance, etc., I invite you come to one of our house meetings or

contact me.

Copyright © 2018. The Gordon Williams Evangelistic Association. All rights reserved.
"
"'SPIRIT-LED DAYS' - DAY BY DAY WITH THE HOLY SPIRIT"

is one of the most inspirational, detailed and theologically studies on the Holy Spirit. Using a daily devotional format, the reader is led step-by-step, day-by-day, into a study of what the entire scriptures reveal about the person of the Holy Spirit.

"THE FORGOTTEN KEY TO CHRISTIAN MARRIAGE"

is God's key to a successful marriage.

Gordon's book outlines effective tools for building a happy marriage. Also explains why the divorce rate in the church is the same as in secular society and what to do about it.

"LIKE A MIGHTY RUSHING WIND"

is practical and important Christian teaching highlighting the Baptism of the Holy Spirit and the 9 "Gifts of the Holy Spirit" as outlined in the Book of Corinthians. The results of Rev. Gordon Williams ministry have always been countless changed lives as people encounter Christ in His fullness.

"VICTORY OVER THE KINGDOM OF DARKNESS"

is is the most comprehensive teaching guide available today on spiritual warfare. Based on biblical theology, it is derived from many years of helping people to be freed from demonic oppression.