MONTHLY MINISTRY REPORT
REVEREND GORDON WILLIAMS, JULY 2016
---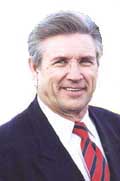 "I NEED MORE OF JESUS!" (ACTS 1:8; 2:4)
At a meeting in Owen Sound, Ontario, a 50 year old woman said, "I want more of Jesus." I asked, "Do you know that when you "ask for more of Jesus", you are asking for the Baptism of the Holy Spirit with the evidence of speaking in tongues? She replied, "No, but if that's what "more of Jesus" means, then that's what I want. We prayed and she began to speak in tongues with tears of joy. She had received her answer to prayer!
"Or what man is there among you who, if his son asks for bread, will give him a stone? Or if he asks for a fish, will he give him a serpent? If you then, being evil, know how to give good gifts to your children, how much more will your Father who is in heaven give good things to those who ask Him?" (Matt. 7:9-11)
PRAYER IS SIMPLY TALKING TO JESUS" (LK. 11:1-13)
After watching Jesus pray, one of his disciples asked him, "Lord, teach us to pray, as John taught his disciples" (Lk. 11:1). He probably noticed that Jesus often prayed when he was alone. For some mysterious reason he never prayed with His disciples for any length of time. And so His disciples thought that maybe John's disciples knew something more about prayer. Perhaps they knew how to pray better than Jesus' disciples.
Even then, Jesus just gave him a very short prayer lesson. He said, "When you pray, say: "Our Father, hallowed by thy name; Thy kingdom come; Give us each day our daily bread; and forgive us our sins, for we ourselves forgive everyone who is indebted to us and lead in to temptation" (Matt. 6:9).
Many would think that the Lord's Prayer is too simple. There are experts who write books telling us how to pray the right way. Maybe, just maybe, can they be all wrong?
Firstly, the Lord's Prayer is an example of Jesus expressing to His disciples to keep their prayer simple. Secondly, what they didn't seem to understand was that just simply talking to Jesus was a prayer. Prayer is as simple as going to a friend at midnight and asking for the loan of 3 loaves of bread (Lk. 11:5–13).
We can approach our Heavenly Father, the Holy Spirit, and Jesus our Saviour in the same manner. Elaborate or fancy words will not give you more favour and can make prayer complicated. So many shy away from praying.
Just use your own words to tell Jesus what your needs are and He will hear you (Phil. 4:19). Jesus always answers prayer. Think of prayer as talking to a friend who loves you. When you pray, remember to keep it simple, using your own words. Jesus said, "Ask, and it will be given you; ….for everyone who asks receives…If you being evil, know how to give good gifts to your children, how much more will your Father in heaven give good things to them who ask Him" (Matt. 6:7; 11).
We invite you to email your prayer requests: family, friends, church, etc., for salvation, the Baptism of the Holy Spirit, healing, deliverance and personal needs (Philip. 4:19).
Also please contact us with your praise reports when Jesus has met your needs so we can also thank Him along with you!
"THE DAY OF PENTECOST IS EVERY DAY OF THE YEAR" (ACT 2:48)
The Book of Acts shows us that there is no one day of the week, month or year that a person cannot receive Salvation and the Baptism of the Holy Spirit. The Holy Spirit moves upon large meetings such as the 3,000 in the book of Acts (Acts 2:41); whole churches (Acts 8:17); households (Acts 10:44); small groups of people (Acts 19: 5–6) and even just one person (Acts 9:17).
Sometimes people receive the Baptism of the Holy Spirit alone, and others receive by the laying on of hands from another who has also received and has been given that ministry. The proof of having received the Holy Spirit is always the same with "the Signs following" (Mk. 16:17–18)
To have complete assurance, we require both components of being "born again" (Jn. 3:3, 5,7). Any person can come to know Jesus Christ as their Saviour and receive the Holy Spirit so they can serve Him. It is that simple!
Today more than any time in history, people have been waiting to be harvested into the Kingdom of God. Let's continue to have the greatest Harvest in 2016! (1 JN. 5:4–5)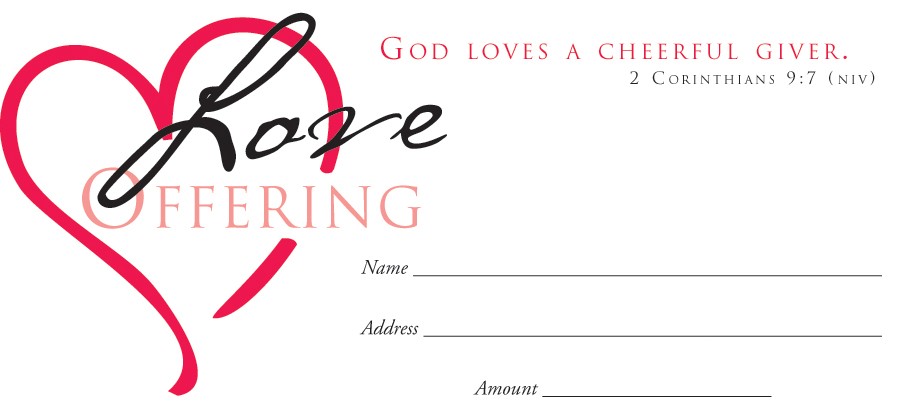 Your monthly support allows us to accept invitations to any church, small or large in any town or city in Canada, USA or any other country. Continue to be a "cheerful giver" (2 Cor. 9:7) and help us increase our ministry. Please pray and ask Jesus what you should do to help.
"A SPIRITUAL PERSON - NO LONGER A RELIGIOUS PERSON" (ACTS 2:4)
At the Full Gospel Business Men Fellowship (FGBMFI) in Moosomin, SK, a man explained, "I accepted Jesus Christ 30 years ago as my Saviour. Then I fell away, and after a few years re-accepted Jesus as my Saviour. I have been trying to receive the Baptism of the Holy Spirit but for whatever reason, I can't".
He thought that it might be because he had built up barriers from so many religious people he had seen who were not real and did things that were not in the Bible. He was really trying be Baptized with the Holy Spirit without getting all emotional.
He was encouraged when he found out that I too have a problem with religious type people. Living their lives by impersonal rules, they never developed a personal relationship with Jesus Christ. He agreed. I explained to him that is what he was really seeking: to become was a "spiritual person" with the Holy Spirit on the inside.
His problem was not a lack of faith, but simply one of asking Jesus to Baptize him with the Holy Spirit. Again he was in agreement. I suggested that he pray along with me for the infilling or baptism of the Holy Spirit. First, we asked Jesus to tear down any barriers that had been built up over the years so that he would not become a "religious person" but a "spiritual person". Secondly, we prayed with him to receive the Baptism of the Holy Spirit. And he was! Immediately he began to speak in tongues (Acts 2:4; Mk. 16: 17–18). During the whole time of prayer he had a tight grip on my hand signifying his desire to receive. And as he prayed fluently in tongues, he fell gently backwards, and lay on the floor peacefully (Is. 28:13). Amen!

"THE WORD OF KNOWLEDGE BRINGS HEALING" (1 COR. 12:8)
When I was finishing an invitation for prayer in a church in Taber, Alberta, the Holy Spirit gave me a "word of knowledge". I called out "There is a person here who is having problems with the soles of his feet and if you come for prayer, your feet will be healed." A man shouted out, "That's me!" He came running up to the front for prayer." I prayed with him for healing of his feet. He said, "The pain is all gone! Jesus healed me!" Immediately afterward, everyone hurried up to the front alter for prayer. I prayed with many for Salvation, the Baptism of the Holy Spirit, healing and other needs. Thank you Jesus!
"VICTORY OVER THE KINGDOM OF DARKNESS"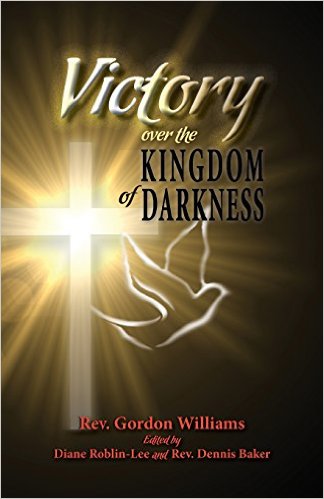 Gordon's new book will teach you how to deal with confidence over the Kingdom of Darkness. Order your copy today! $20.00 each or get a special discount 3 for $50.00.
"Your latest book Victory Over the Kingdom of Darkness…is well researched and well written out. It is a wealth of knowledge and experience. I'd like to order four more copies to give away." (Dr. George Duncan)
"Just finished reading your new book, 'Victory over the Kingdom of Darkness.' Great teaching and marvelous insight into this whole situation with demons etc. I would readily recommend this book to anyone seeking a deeper understanding of the subject." (Ken Scott)
"WHEN ARE YOU GOING START PRACTICING WHAT YOU PREACH?" (1 COR. 14:4)
A few years ago, I experienced painful arthritis developing in my fingers and on both hands. I received prayer occasionally from other people as well as praying for myself. While driving out to a meeting one evening, I was complaining to Jesus, and asking Him why the arthritis wasn't being healed faster.
Much to my surprise, His answer was, "When are you going to start practicing what you preach?" I knew exactly what He meant. I wasn't praying in tongues every day and throughout the day for healing (1 Cor. 14:4) for myself. I then began to pray throughout the day in English as well as in my tongues-language. In time, the arthritis was healed.
The Holy Spirit is a "life giving Spirit" (1 Cor. 15:45). Therefore when we receive the power of the Holy Spirit and with the evidence of "speaking in tongues", we can live a healthier life by using our Gift. "Signs, wonders and miracles and the gifts of the Holy Spirit are distributed according to His own will" (Heb. 2:4). He knows the solution for every problem that we have when we talk and reveal them to Him every day.
Most of all, Jesus said, "He who has an ear, let him hear what the Spirit says to the Churches" (Rev. 2:7). We all have a healing ministry when we receive the authentic baptism of the Holy Spirit (Acts 2:4). Then prayer is no longer a guessing game. It's exciting!
"SURPRISED BY GOD'S GRACE" (ACTS 2:4)
It was at the Napanee, ON, Chapter of the Business Men's Fellowship Meeting (BMF) that a Pastor's wife asked for healing of arthritis. I asked her, "Have you received the Baptism of the Holy Spirit?" She replied, "No! I've had prayer three times but I can't speak in tongues." I explained, "Well you are going to receive it tonight!" I explained that after we pray she was not to speak in English but in the new language the Holy Spirit was going to give her. She said, "I'm not sure how to do that!" I said, "Try it and you will be surprised!" I laid hands on her and we prayed for her to receive the Baptism of the Holy Spirit (Acts 19:6) and immediately she began to speak in her new tongues languages (Acts 2:4) and also received healing for the arthritis. Today she is now a very good Pastor!

"HOW CAN WE BE REAL CHRISTIANS?" (MK. 16:16–20)
I was invited to be the Teacher at a Christian Youth Retreat in Brazil

which had been converted into a Christian Retreat Centre

. It was formerly owned by a Nazi Officer who escaped from Germany at the end of the Second World War. There were 250 young people in attendance.
I preached about, "How can we be real Christians?" When I gave the invitation for prayer, there were from 150 to 200 young men and women who responded and received Salvation and the Baptism of the Holy Spirit with the evidence of speaking in tongues (Mk. 16:16). Praise the Lord!
Later many came to tell me that they had no idea that being a Christian could be so exciting. Several came to say thanks to Jesus for healing them. One 24 year old young woman explained, "I am full of fear. I do not understand why because I am a Christian who is baptized with the Holy Spirit." I asked her, "Do you pray in tongues every day?" She answered, "No, I didn't know that I was supposed to!"
I explained that Timothy had the same problem. Paul explained to him, "Hence I remind you to stir up the gift of God that is in you through the laying on of my hands; for God did not give us a spirit of fear but a Spirit of power and love and self control" (2 Tim. 1:6-7). She asked Jesus to forgive her and she fell to the floor praying in her "stirred-up" tongues langue. Her fear disappeared and joy of the Lord was restored ( Neh. 8:10; Gal. 5:22). Amen!
---
If you or your family and friends have not yet received and would like to receive either Salvation, the Baptism of the Holy Spirit, a Gift of the Holy Spirit, Healing, Deliverance, etc., I invite you come to one of our house meetings or contact me.
c. 2016, GWEA