POSTED |
Rev. Gord Williams
With God all things are Possible (Mk 10:27)
Atheist receives Gift of Tongues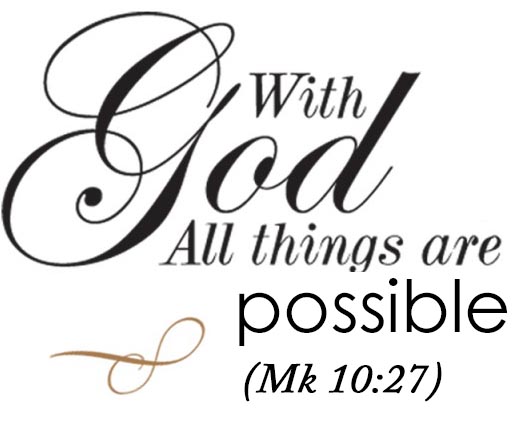 On my way to our meeting in Burlington, ON, I was invited to have supper with a couple. The husband told me up-front, "I'm an atheist!" I responded, "Great, I like to talk with atheists."
After we ate, he had a lot of questions about God, Jesus Christ and about being a Christian. He claimed that he had prayed the "Sinner's Prayer" at least 3 times. He wanted a relationship with God.
He had read my book, "Like A Rushing Mighty Wind". We prayed with him for Salvation and the Baptism of the Holy Spirit. With a little encouragement, he began to speak in tongues. We also prayed for healing of his eyes.
Then we discussed the various ways that the Holy Spirit can talk with us and give us guidance. His wife found it hard to believe that her husband could have been saved and Baptized with the Holy Spirit so easily.
Visit this link for more exciting GWEA Ministry Articles.
---
If you or your family and friends have not yet received and would like to receive either Salvation, the Baptism of the Holy Spirit, a Gift of the Holy Spirit, Healing, Deliverance, etc., I invite you come to one of our house meetings or contact me.