POSTED |
January 25, 2023 - Rev. Gordon Williams
The Order of Worship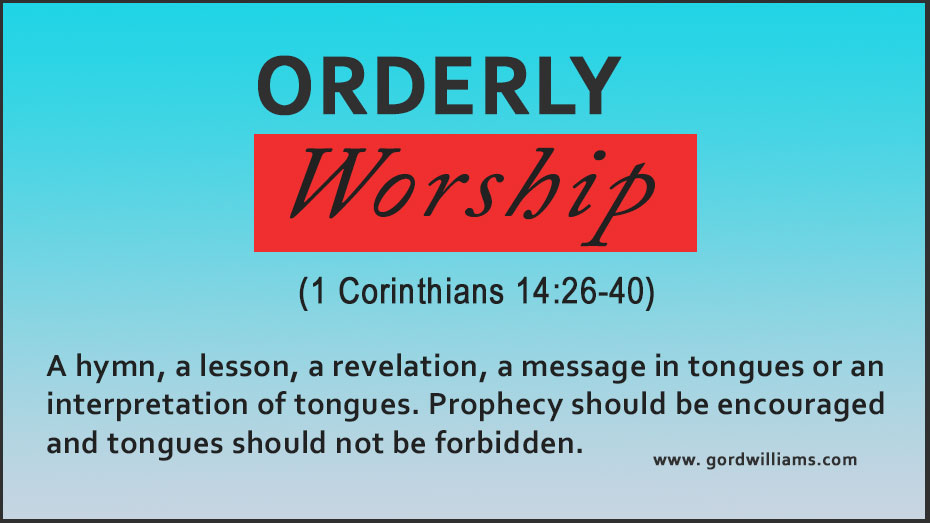 "When you come together…" (1 Cor. 14:26-40).
This is the only "order of worship" in the New Testament. Sadly, very few churches follow these instructions from Paul. Instead of aligning ourselves with God's meaning that all things should be done decently and in order, we have developed our own boring concept of orderly worship. God is never boring!
Rather than simply attending meetings as spectators, when everyone gathers together to worship God, each person is supposed to arrive prepared to share something from the Holy Spirit: a hymn, a lesson, a revelation, a message in tongues or an interpretation of tongues.
The service should be open so that everyone has an opportunity to be obedient to the leading of the Holy Spirit to share something. There should be no more than two or three messages in tongues with interpretation. If there is no one there with the gift of interpretation, there should be no tongues.
Only two or three prophets should give their prophecies and they should be checked according to the bible. Any revelation from God should be shared. Prophecy should be encouraged, and tongues should not be forbidden (1 Cor. 14:39).
The key note is "self-control." There should be no confusion because "God is a God of peace," and of exciting order.
---
Excerpt from Rev. Gordon Williams', "SPIRIT-LED DAYS - DAY BY DAY WITH THE HOLY SPIRIT.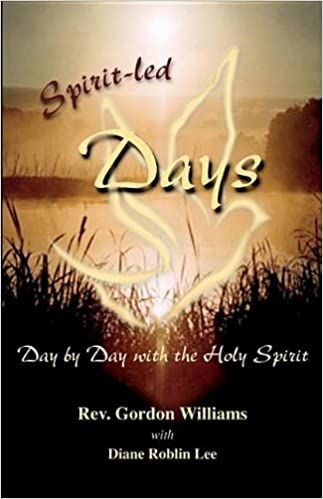 SPIRIT-LED DAYS - DAY BY DAY WITH THE HOLY SPIRIT
Rev. Gordon Williams has written one of the most inspirational, detailed and theologically sound studies on the Holy Spirit in years. Using a daily devotional format, the reader is led step-by-step, day-by-day, into a study of what the entire scriptures reveal about the "person" of the Holy Spirit. This book has also been written to help the reader grow in intimate knowledge and daily fellowship with God.
Click here to order your copy.
Copyright © 2023. The Gordon Williams Evangelistic Association. All rights reserved.