GWEA Monthly Ministry Report: December 2013
REVEREND GORDON WILLIAMS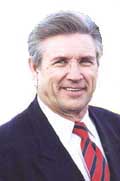 "CHRISTMAS GIFTS ALL YEAR ROUND" (PS. 103: 1 – 5)
It's exciting that Jesus distributes His Christmas Gifts all year around. For instance, last December at the North Bay, ON, Full Gospel Business Men's Meeting (FGBMFI), a very tall man in his 50's explained, "I want to receive Salvation and be Baptized with the Holy Spirit." He prayed with me and found forgiveness for his sin and was Baptized with the Holy Spirit and began to speak in tongues.
"NOW, SHE KNOWS!" (1 COR. 14: 4)
A woman in her 60's asked for prayer for healing. So, I asked her if she had received the Baptism of the Holy Spirit with the evidence of speaking in tongues. She said, "Yes, and I speak in tongues all the time." "But", I asked her, "Have you prayed for yourself and healing for yourself? She said, "I didn't know you could do that. How do you pray for yourself in tongues?" I explained, "First, lay your hand or hands on your own body and tell Jesus what you need healing for in English. Then, thinking of what you need to be healed for, pray in tongues for yourself. Keep doing this frequently whenever you think of the need." I asked her to lay hands on herself and to pray along in agreement with me in tongues and she would receive healing each time she prayed in English and tongues (Mk. 16: 18). When Paul told us, "He who speaks in tongues edifies himself" (1 Cor. 14: 4). The word "edification" means that you receive healing when you pray in tongues (1 Cor. 14: 15). She exclaimed, "I didn't know that!" We prayed for healing.
"HELP US TO SHARE CHRISTMAS" (MATT. 25: 40)
Every Christmas, we receive requests from people on behalf of others who need help. Due to sickness, injuries, loss of jobs, unemployment and other reasons they cannot afford to celebrate Christmas. This means purchasing Christmas gifts, food & clothing. Since we have started our "Share Christmas Program" each year you have helped to meet requests from people who know other people: friends, family members, children, senior citizens, relatives, acquaintances and even strangers – all who need the love of Jesus shown towards them. And, we believe that they are sent to us by Jesus for us to help them not only with goods but to have the greatest Gift of all gifts and that is to know Jesus Christ as their Saviour and Provider. We ask you to pray and ask Jesus what you should do in addition to your monthly support for this special Christmas Ministry. This is what is called "alms giving". An angel who was sent to him by God, explained to him, "Your prayers and alms have ascended as a memorial before God" (Acts 10: 4). Because of his generosity, God sent Peter to preach in Cornelius' home and his whole family, including himself, were all saved and Baptized with the Holy Spirit, speaking in tongues & Baptized with water (Acts 10: 44 – 48). Join us to help Jesus help those who have needs for Christmas (Matt. 25: 31 – 16).
"ONCE IN A WHILE IS NOT ENOUGH FOR THE HOLY SPIRIT" (EPH. 6: 18)
The young woman who was standing next to her husband waiting for prayer explained that she was studying for the ministry and wanted the Lord to equip her so she could complete her studies and be able to explain the Scriptures. I asked her if she had received the Baptism of the Holy Spirit yet and she told me that she had not. I explained that it was necessary so that Jesus could help her do what she wanted to do in ministry. The Holy Spirit would help her complete her studies as she prayed in tongues to see things in the Scriptures that other people could not see or understand. He would also be able to speak to her so she could receive the guidance she required. She said, "I hear Him speak to me every once in a while. Why would I need to speak in tongues in order to hear Him. I explained, "The Holy Spirit wants to speak to us all the time….not just once in a while." She said, "I know what you are saying." We prayed and she received the Baptism of the Holy Spirit and began to speak in tongues"(Mk. 16: 17; Acts 2: 4). She said, "This sounds strange! It sounds like garble.`` I explained that most of us thought that because we do not know languages and we expect that we should feel comfortable with what the Holy Spirit is doing in us. It will take you a few months of praying in tongues to get accustomed to it. Someday either somebody who speaks the language or who has the Gift of Interpretation of Tongues will be able to tell you what you are saying." I encouraged her to speak in tongues again, she fell to the floor & I was able to give her the interpretation of her tongues language.
"WE NEED TO BE WELL VERSED IN THE SCRIPTURE" (LK. 18: 24)
GORDON'S MINISTRY RESOURCES:
BOOK:"THE FORGOTTEN KEY TO CHRISTIAN MARRIAGE"How to divorce-proof your marriage. Donation $ 20.00 each.
C.D.s:"The Baptism & Gifts of the Holy Spirit"-Study the Gifts of the Holy Spirit (Rom. 12: 6 - 8; 1 Cor. 12: 8 - 10) Donation: $10.00.
BOOK:"Like A Rushing Mighty Wind": Enjoy the "Normal Christian Life" with Signs, Wonders & Miracles.
Donation: $20.00 ea. 3 for $50.00.
BOOK:"Spirit-Led Days": Daily devotional book to help you to grow and work with the Holy Spirit.
Regularly $23.95 ea. SPECIAL $8.00 ea.
BOOKLETS:"Generational Sin: Gone Forever"; "Exciting Praise"; Clock Watchers Incorporated".Donation: $8.00 ea.
TEACHING TAPES & C.D.S:"The Personal Testimony of Gordon Williams"; "The Baptism & Gifts of the Holy Spirit"; "From
Caterpillar to Butterfly"Donation: Audio Tapes $8.00 ea. 3 for $20.00& C.d.s $ 10.00 ea. 3 for $20.00 Videos: $15.00 ea. 3 for $30.00.
REPORTS:"Natural Church Development", "Promises, Promises, Promises" (Promise Keepers Ministry); "Toronto Airport Ministry" (Toronto Christian Ministry): All scripturally examined. A donation is required for printing and postage.
MUSIC:"THE ANSWER" & "FIRE & WATER" with "Lifeline" featuring Margaret Williams. C.D.s: Donation: $15.00 ea. Tapes: $10.00 ea.
MUSIC:"ETERNALLY GRATEFUL"By Rex and Pat Warr: C.D.s Donation: $10.00 ea.
PURCHASE RESOURCES ONLINE:
"CHRISTMAS IS GOD'S INVITATION TO KNOW HIM" (MATT. 6: 7 – 11)
As we watch Jesus from the time of his birth in Jerusalem (Matt. 2: 1 – 11; Lk. 2: 1 – 20), as a 12 year old boy amazing the teachers in the Temple increasing in wisdom and in stature (Lk. 2: 41 – 52); growing up in a family of a father, mother, 4 brothers and 2 sisters (Matt. 13: 55); working as a carpenter (Mk. 6: 3); chose his 12 disciples (Matt. 10: 24) and watched His ministry grow (Matt. 8: 16), betrayed (Matt. 26: 47 – 57) and dying on the Cross of Calvary (Jn. 19: 30) and rising from the dead (Matt. 28:1 – 10) and ascending to heaven (Acts 1: 9 – 11), He showed us that He had "compassion" (Matt. 9: 36) and "love" (Jn. 3: 16 – 17) for all of us. He demonstrated to us that to pray was as simple as talking to a friend or an neighbour (Lk. 11: 5 – 13).
That is the reason why we invite you to send in your needs, personal, family, acquaintances: salvation the Baptism of the Holy Spirit, business problems, health problems, healing, financial problems, church needs, so we can pray for you and your requests. So, fill in the "Prayer Card" (opposite side of the "Special Offering Card" and mail it back to us. You can also send them in to us by telephone, fax, Email or on our Web Page. Please let us know when Jesus has met your needs so we can also thank Him along with you. Have a Merry Christmas!