ARTHUR HOUSE CHURCH/ZOOM MEETING

SUNDAY HOUSE CHURCH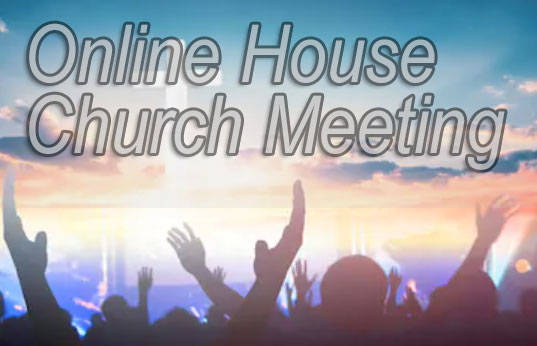 The Arthur House Church welcome all who want to join Adam and Jamie Baker's weekly Sunday house church meetings online through Zoom. Sunday online meetings are 10:30 a.m. ET (9:30 a.m. CT, 7:30 a.m. PT & 4:30 South African time). Adam and Jaime Baker is inviting you to a scheduled Zoom meeting.
ARTHUR HOUSE CHURCH ONLINE
10:30 AM (EST); 9:30 AM (CT); 7:30 AM (PT); 2:30 PM (GMT) Liberia; 4:30 PM (GMT+2) South Africa
Join Zoom Meeting by clicking on the link below:
https://us02web.zoom.us/j/87801345633
Meeting ID: 878 0134 5633
Dial by phone (landline or cell) by your location:
+1 253 215 8782 US
+1 301 715 8592 US
+1 312 626 6799 US (Chicago)
+1 346 248 7799 US (Houston)
+1 669 900 6833 US (San Jose)
+1 929 205 6099 US (New York)
+1 647 374 4685 Canada
+1 647 558 0588 Canada
+1 778 907 2071 Canada
+1 438 809 7799 Canada
+1 587 328 1099 Canada
If you are not familiar with Zoom, just click on the zoom link above to take you directly to our meeting. You will be prompted onscreen to connect with your computer or mobile device with video and audio. If you are a first time user, we recommend you connect at least 15 minutes before the meeting starts to ensure you have a proper connection with audio (microphone) and video (camera). You will be in the virtual waiting room before the host starts the meeting at 7:30 pm and then they will connect you.
Please note: Depending on the device you are using, you may prompted you to download the Zoom app first. It is easy to do. Just follow the onscreen prompts. If you have any questions or difficulty accessing our online meetings, send us and email with your full contact information and we will get back to you.
Access our meetings by Phone (Landline or Cell)
You also have the availability of calling in and simply listening to the meeting from your landline or cell phone. Choose one of the call in numbers listed above that is local to your calling area. When prompted, enter the Meeting ID number as shown above then press #. Then when prompted, enter the Password as shown above then press # . Make sure to choose a phone number that is closest to your location or long distance charges may apply. Look forward to connecting with you soon!

Blessings,
Adam and Jaime Baker
adamjaimebaker@yahoo.com
---
GWEA "HOLY SPIRIT" MINISTRY
---
PLEASE NOTE: CHANGES TO MINISTRY MEETINGS/HOUSE CHURCHES EFFECTIVE MARCH 2020
In response to the recent news about the coronavirus (COVID-19), our prayers are with you and your families, and reach out to those who are ill with this virus and for those who care for them, especially in countries that have been most affected. We also pray for health and the frontline workers as they face their daily tasks. We look to Jesus for His wisdom and guidance, and are following the advice of Federal, Provincial and Municipal Health authorities to adhere to their guidelines relating to pastoral care and public worship to keep everyone, especially the most vulnerable, safe. More detailed information about the coronavirus can be found online on the Government of Canada website: www.canada.ca/en/public-health/services/diseases/2019-novel-coronavirus-infection/being-prepared.html.
We invite you to join and participate in our HOUSE CHURCHES ONLINE and ONLINE MEETINGS.
The online meetings are set up in similar fashion to a regular meeting with prayer, worship songs, praise report, sermon and group prayer time with use of the charismatic gifts dispersed through the meeting as the Holy Spirit leads. We have been using SKYPE but just recently moved to the ZOOM platform for ease of use, better video/audio quality and easier access. Just click the meetings links below in the Calendar and follow the instructions. Each meeting is assigned a specific ZOOM link. Click on it at the appropriate time, and it will automatically open up as an app in your browser (ie. Google Chrome on Windows, Safari on Mac) on your device whether cell phone, tablet or computer. It's a new and exciting way to continue through this challenging time in ministry by encouraging believers and welcoming new people to our House Church. All are welcome! Ministry at all meetings!
We encourage you to sign up for our online E-Newsletter for upcoming GWEA ministry updates and announcements. House churches that have chosen to have meetings online will be updated on our Online Ministry Calendar below as they become available. Please bookmark this page and share with others!
Now is the time to minister to your spouses, family, friends, neighbours, co-workers, etc. to let them know that they need not be fearful - there is Salvation, hope, protection, healing, comfort, provision and much more when we are in a personal relationship with our loving Saviour, Jesus Christ.
Let us all unite in prayer for each other, our families, our communities and all our leaders. Let's also agree in prayer that this virus will come to an end quickly so we can resume meeting in our fellowships to worship the Lord Jesus together. Amen.
PLEASE PRAY FOR OUR GWEA ONLINE ZOOM MEETINGS!