POSTED |
Rev. Gordon Williams
Sharing Praise Reports Encourages Others.
Your Testimonies are Powerful.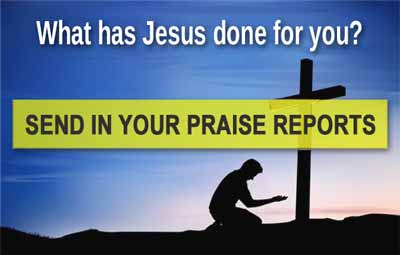 "Wherefore comfort yourselves together, and edify one another, even as also ye do. (Thessalonians 5:11)"
"And let us continue to consider how to motivate one another to love and good deeds, not neglecting to meet together, as is the habit of some, but encouraging one another even more as you see the day of the Lord coming nearer" (Hebrews 10:24-25).
---
"In 1980 you came and spoke at my church in Oakville, Ontario (St Hilda's Anglican Church) ... I remember that evening because it was a turning point in many people's lives, the church, and in my own life. You spoke about the healing ministry, and by the end of the evening people were receiving much healing, as well as, people were touched by the Holy Spirit in such a way as many, if not most, were laid out on the ground. It was such an incredibly powerful evening, one that I will never forget.
I also remember you from the Harriston, Ontario connection and CFO, of which I was a part. I left the Anglican ministry about 8 years ago, and now live in beautiful British Columbia. I pray that God will continue to use you in ushering in his kingdom. You have always shone with the radiance of Jesus, and thank God for you. I just happened to come across your website and thought I might drop you a word and some encouragement. God bless you in abundance."
G. Easson
---
"Thank you for recommending that our friends come to your meeting in Welland. It is always exciting to see the wonderful work that the Holy Spirit does in their lives." They both received the Baptism of the Holy Spirit with the evidence of speaking in tongues. "I have no words to express my joy so I'll just continue in tongues!
Debra
---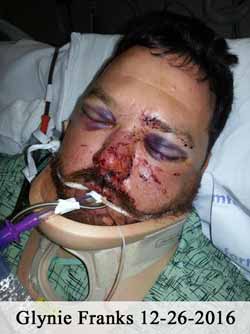 A young man I know from San Diego, California, was ran over by a car on Christmas Day. I spoke with his father yesterday and he stated that God is healing him in a "big way". He asked me to thank the GWEA ministry for praying for his son.
The doctor's report stated that both cheeks, orbitals (eye sockets), forehead, palette, jaw were all seriously fractured; and his gums were detached, hanging down with his teeth in them. He mentioned further that the doctors told him it was doubtful that he was going to live through this awful incident. His doctors also told him that it would be at least two weeks before he would even be allowed to leave the hospital.
However, Jesus had healed him and he left the hospital in five days!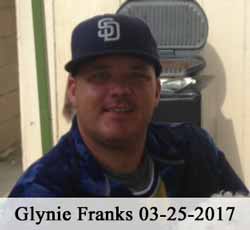 Yesterday, (January 8th) he told me he walked to and from church - a distance of about three miles. He is still on a liquid diet because of his broken palate, but God is continuing to heal him!
Last week (March 25th) we had a barbecue celebrating the third month anniversary of his miracle healing! Thank you Jesus!
His Dad, Glynn Franks Sr., who operates a food ministry, "Second Chances Bread of Life" was by so moved by his healing, that he too is believing for his healing miracle for a throat issue that he's been dealing with for about nine years. He would greatly appreciate your prayers as well. Praise the Lord! God is good; and He works in marvelous ways!
G. Young
---

We love Praise Reports! Send us your prayer requests and/or praise reports via online form and we will put them on our weekly prayer list so our house churches can be lifting you up in prayer and/or rejoice with you when your prayers are answered! Thank you!