ARTHUR HOUSE CHURCH/ZOOM ONLINE MEETING
Location:
IN-CHURCH & ONLINE MEETING

SUNDAY HOUSE CHURCH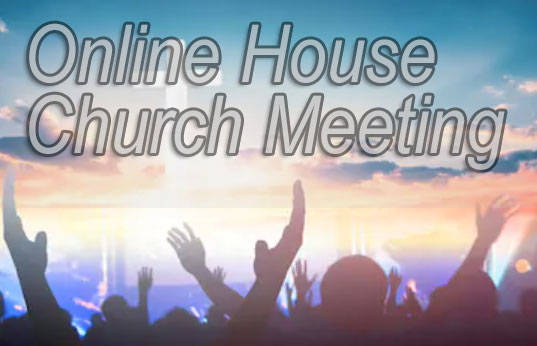 The Arthur House Church welcome all who want to join Adam and Jamie Baker's regular Sunday house church meetings online through Zoom. Sunday online meetings are 10:30 a.m. ET (9:30 a.m. CT, 7:30 a.m. PT & 4:30 South African time). Adam and Jaime Baker is inviting you to a scheduled Zoom meeting.
ARTHUR HOUSE CHURCH ONLINE
10:30 AM (EST); 9:30 AM (CT); 7:30 AM (PT); 2:30 PM (GMT) Liberia; 4:30 PM (GMT+2) South Africa
Join Zoom Meeting by clicking on the link below:
https://us04web.zoom.us/j/997884738?pwd=UlVmVk1STHBGT0lBblFjcWJXelNQdz09
Meeting ID: 997 884 738
Dial by phone (landline or cell) by your location:
+1 253 215 8782 US
+1 301 715 8592 US
+1 312 626 6799 US (Chicago)
+1 346 248 7799 US (Houston)
+1 669 900 6833 US (San Jose)
+1 929 205 6099 US (New York)
+1 647 374 4685 Canada
+1 647 558 0588 Canada
+1 778 907 2071 Canada
+1 438 809 7799 Canada
+1 587 328 1099 Canada
If you are not familiar with Zoom, just click on the zoom link above to take you directly to our meeting. You will be prompted onscreen to connect with your computer or mobile device with video and audio. If you are a first time user, we recommend you connect at least 15 minutes before the meeting starts to ensure you have a proper connection with audio (microphone) and video (camera). You will be in the virtual waiting room before the host starts the meeting at 7:30 pm and then they will connect you.
Please note: Depending on the device you are using, you may prompted you to download the Zoom app first. It is easy to do. Just follow the onscreen prompts. If you have any questions or difficulty accessing our online meetings, send us and email with your full contact information and we will get back to you.
Access our meetings by Phone (Landline or Cell)
You also have the availability of calling in and simply listening to the meeting from your landline or cell phone. Choose one of the call in numbers listed above that is local to your calling area. When prompted, enter the Meeting ID number as shown above then press #. Then when prompted, enter the Password as shown above then press # . Make sure to choose a phone number that is closest to your location or long distance charges may apply. Look forward to connecting with you soon!

Blessings,
Adam and Jaime Baker
(adamjaimebaker@yahoo.com)
GWEA "HOLY SPIRIT" MINISTRY
---
Evangelist Rev. Gordon Williams has accepted many invitations all across the world to minister. His ministry emphasizes the necessity of God's grace gifts of the Holy Spirit according to the bible scriptures. Our ministry helps people to receive Salvation, the Baptism in the Holy Spirit, spiritual gifts, healing, deliverance and other spiritual gifts from God (1 Cor. 12, Rom. 12, and Eph. 4). Also through his ministry, many have received miracles, healing, spiritual revival and renewal.